The Perfect Week in Curacao
So little time so much to do. How do you divide the time on your vacation days while finding the balance between a fun-filled yet stress-free and relaxing week in the Caribbean? Well, don't sweat because we've created the perfect 7-day itinerary designed to make sure you enjoy the best that Curacao has to offer from a gastronomical, cultural and natural perspective, without having to rush.
Curacao's main attractions are the stunning secluded beaches and crystal clear blue waters with pristine diving conditions but it is important to note everything else beyond the beaches.
Day 1: Explore the Capital
Depending on your arrival time, it's best to first get settled in your hotel, maybe take a power nap to get you ready for exploring the capital, Willemstad. A visit to the capital is a must for any visitor and a great introduction to the rich culture and history of Curacao.
Lunch at Plasa Bieu
Plasa Bieu (which translates to "Old Market") hosts several local food stands. You can try one of the many local delicacies there, from goat stew to curry roti and freshly caught fish. Don't expect five-star service as this is not a tourist place. This is where the locals come to eat and the best place to get to know authentic local cuisine.
Visit Museum Kura Hulanda
Also known as The Slave Museum, here is where you can get a glimpse of Curacao's dark history. The museum exhibits the Transatlantic slave trade in its totality and depicts how the African heritage has influenced their societies until today.
Day 2: Discover the West End
This is where you will find the island's most stunning beaches. Diving and snorkeling spots are almost too many to count and mostly accessible from the shore. So make sure to pack your gear and get ready to frolic with the fish in your beach of choice. It's not a bad idea to book a diving package so you can continue exploring the underwater world of Curacao throughout the week.
Stop to Smile at the Flamingos
Usually spotted congregating at the salt flats on the road heading toward Playa Porto Mari, these pink Flamingos are always a beautiful sight and worth taking a moment for.
Day 3: Take a day trip to Klein Curacao
Klein Curacao (which translates to "Little Curacao" is a small, uninhabited island about two hours off the mainland by boat, marked by an old lighthouse. The grassy bottom in front of the beach is a popular feeding ground for sea turtles. You can't miss them. They are not afraid of humans so you can get quite close to them and see these beautiful creatures in their natural environment.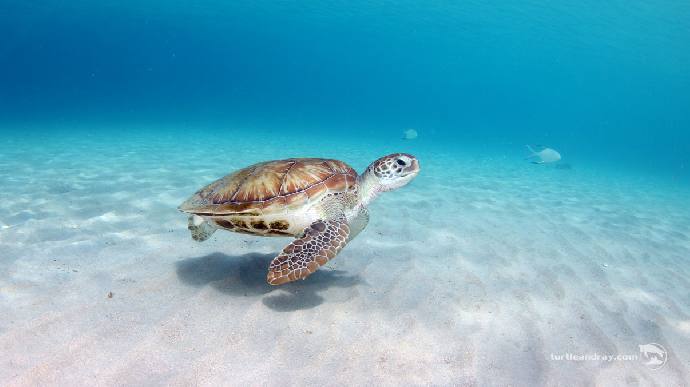 Day 4: Pamper yourself
What's a vacation without some pampering? Plan a day where you have no plans. Just do whatever you feel like doing. Book a massage, read a book on the beach, go to a yoga class, go snorkeling, dive three more spots or even just sleep the day away on a nice hammock while taking in the Caribbean air.
Take some time away from your pre-planned priorities and let your free-spirited self shine!
Day 5: Spend the day diving at Scuba Lodge's on-site Dive Center
After re-energizing the day before, get an early start and take a dive with the Scuba Lodge Dive Center team. You can book your desired package in advance and prepare yourself for an amazing experience that will surely be one to remember.
After your dive, wind down at the Scuba Lodge oceanfront restaurant with a nice dinner and drink to round off your day on a perfect note.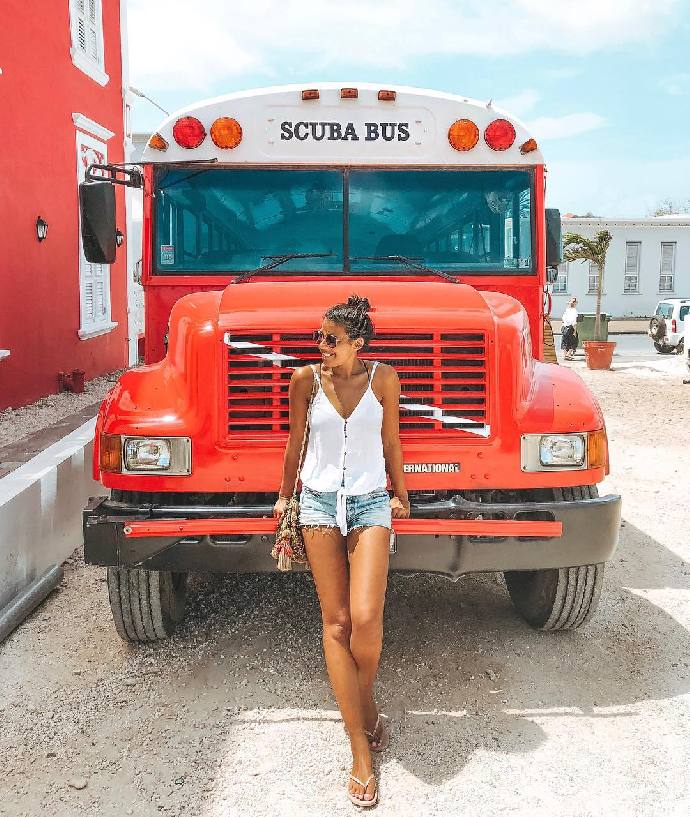 Day 6: Have a lazy day and a fancy dinner
Kenepa Beach (in Dutch: Knip Beach) is one of the best natural beaches on the island. There are no stones, which makes for comfortable water entry and the sandy shores are perfect for laying on the beach and making sure you get an even tan to show off to your friends when you get home.
The Wine Cellar
Treat yourself to a fancy night out of fine dining at the Wine Cellar. The kitchen combines authentic French cuisine with Caribbean flair and has an extensive wine list. Every dish is sure to take you on a gastronomic adventure.
Day 7: Head Home
Head home with a smile on your face and a promise to yourself that you'll be back to take in more of this wonderful island.