Mundo Bizarro
The name says it all! Mundo Bizarro is a highly atmospheric restaurant, decorated with vintage furniture, antique trinkets, and mural paintings. But the decor is not the only highlight at Mundo Bizarro; their Caribbean-inspired dishes are as vibrant and colorful as the restaurant.
Kome
Kome means "eat" in Papiamentu. At Kome, you can enjoy international cuisine and a wide range of cocktails. Every Wednesday is tapas night during which you can discover interesting dishes such as waffles with fried chicken, tempura green beans, and more.
Ginger
Restaurant Ginger serves a fusion of Indian, Asian, and Caribbean cuisine. The menu features fresh seafood, tikka masala, palak paneer, coconut curry, and several other specialties. Let yourself be seduced by the scents, flavors, and colors.
Plasa Bieu
Having lunch at Plasa Bieu is an experience in itself! Here you can really discover our local Curaçaoan cuisine; stews, soup, seafood, and more. Plasa Bieu is also called Marshe Bieu or Old Market. The building was originally a covered market hall.
TeMari Sushi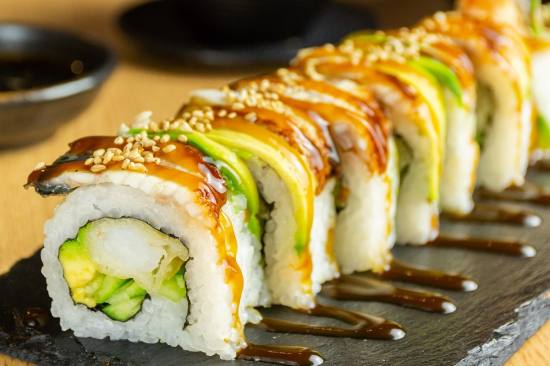 Are you craving sushi? At Temari Sushi, you can enjoy Japanese-Peruvian cuisine. Think sashimi, ceviche, salads, meat, and fish dishes. They also serve an extensive range of vegetarian and vegan sushi rolls.
Café de Tijd/Eetbar Op=Op
Café de Tijd/Eetbar Op=Op in Punda is best known for their large and tender spareribs. But they also serve various other dishes including tasty lomito (tenderloin), fish & chips, and schnitzel.