Bonaire and Curacao lie outside the hurricane belt. These islands have a number of similarities yet they also have a number of charming characteristics that set them apart from each other. Read on as we dissect, compare and give you a clear picture of what diving is like on these Caribbean islands.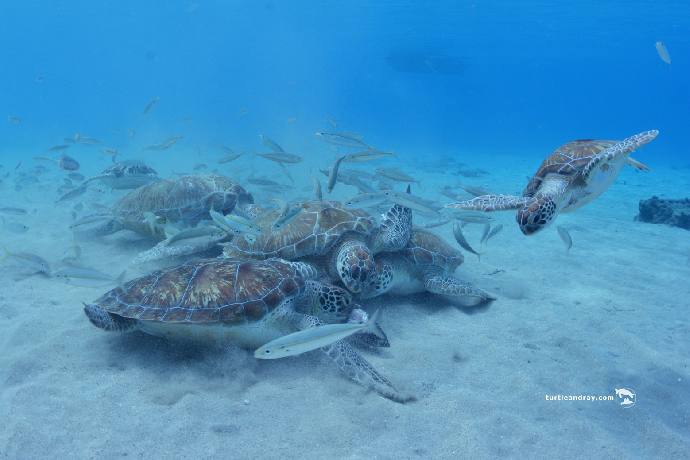 We'll begin with Bonaire: Bonaire is larger than Aruba but with a fraction of the population. Expect a desert island vibe, but this doesn't entail that there is a shortage of activities to do here.
The west coast of the island has more than 50 shore dives and a number of boat dives as well. Bonaire is surrounded by an almost fringing reef which slopes down from the shoreline to about 30 feet of depth then the wall drops to approximately 150 feet. Marine life is abundant beneath the shores of Bonaire, mostly smaller fishes than large creatures. New coral growth is evident in every corner you look, and crisp clear waters embrace the island making great visibility for divers and other water sports enthusiasts. Some notable dive sites in Bonaire are: Salt Pier, Hilma Hooker and One Thousand Steps.
When compared to Curacao, Bonaire is completely flat and has little in the way of sandy beaches, instead it is relatively arid with bushes and cacti instead of the usual lush tropical vegetation.
Now we move on to Curacao: Curacao is one of the best kept secrets of the Caribbean when it comes to diving. Aside from the breathtaking beaches and historic architecture - this island has proven time and time again that it is sacred ground for all divers and water lovers.
Visibility reaches 100 feet, which is basically as far as the eye can see when you're underwater. This island, being the largest of the ABC islands, has over 80 amazing diving spots. From aquatic life immersion to exploring shipwrecks, the variety of visual underwater are pretty much endless.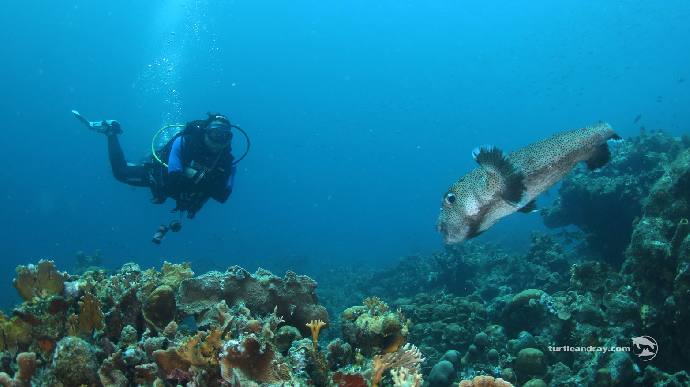 Expect to be in awe and pinch yourself back to reality as you witness first hand and up close, the peaceful nature of sea turtles, colorful fish, seahorses, and even moray eels and barracudas.
For diving assistance and equipment, Scuba Lodge Boutique Hotel and Suites have an on-site dive shop which offers professional and certified services to make navigation through the intense number of beautiful dive spots easier.
Some notable dive spots are Alice in Wonderland, Barracuda Point, Director's bay, Superior Producer, Playa Piskado, Double reef and Tugboat.
Despite being lumped together in the ABC Islands of the Caribbean, Bonaire and Curacao are still strong and different entities on their own. Curacao, being the lesser-known tourist island of the ABCs presents not just a rich historical background, a lush natural environment but also a fresh experience for those who are ready to explore new destinations and take on better adventures.