Most people who have had the chance to dive in Curacao before know that underwater magic doesn't get any better than here, when compared to other islands in the Caribbean.
However, most divers, whether experienced or not, know that it's always better to know what to prepare and what you're getting yourself in to. Here we're providing some tips and useful information that every diver, of any level should know for safe diving in Curacao.
Don't touch: Even if it feels tempting to touch the turtle's back or the corals. Don't. This causes damage to their natural environment, and Curacao practices sustainable diving.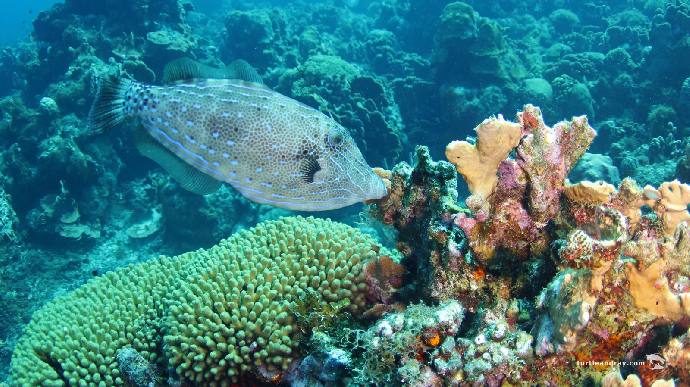 Buoyancy skills: Breathe in to go up, out to go down. Only use the BCD to compensate for depth changes. If you want to master your buoyancy or your advanced open water skills all you have to do is practice and practice on every dive.
Watch your fins: If you don't have control of your fins, you have no idea what they are breaking or who you are kicking in the face. If you hit something: Stop, look and if necessary take a stroke with the hands. It's all about your finning techniques and knowing where you are in the water. Spend some time training your possession and finning techniques.
Watch your air: Remember to monitor your air, as often as you can. Managing your air is never a waste of time, in the long run you'll get more dive time.
Never exceed your limits: Don't ever exceed what you feel you can dive, or what you are trained to dive.
Don't follow peer pressure: Don't dive if you are not confident it's the right dive plan for you.
Keep blowing bubbles: It's the most important rule in scuba diving. There are plenty of other ways to extend your dive time, so don't waste time holding your breath. It doesn't give you more dive time and it can be very dangerous.
Dive gear: Take care of your dive gear, and your gear will take care of you.
Listen to the briefing: There's nothing worse than a diver who didn't pay attention to the dive guides briefing, and ends up getting lost or spoiling the dive, because he didn't know what to do. Pay attention.
Don't touch: Yes we covered this already, but it is a guideline worth repeating. Don't touch anything underwater. Take only pictures, leave only bubbles.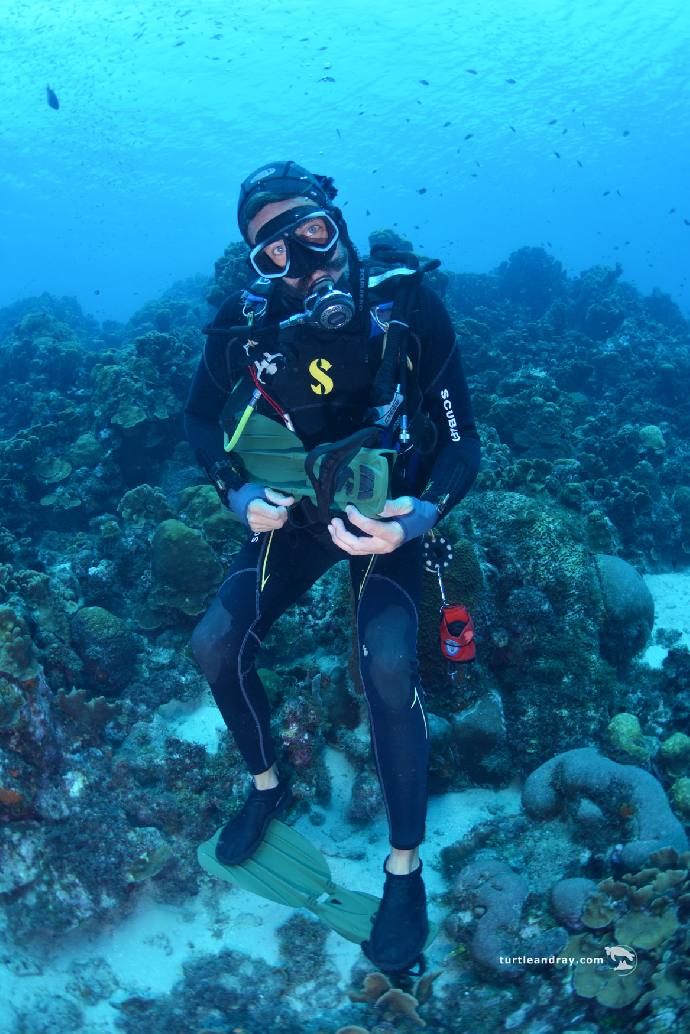 Curacao is beautiful, above water and below. Of course, just like anywhere else, common sense and awareness go a long way toward making sure you have a great time.
If you're ready to embrace the thrill of diving, you may want to sign up for a PADI diving package at the Scuba Lodge Dive Center dive shop. A local instructor will show you the ropes and help you build the confidence to be a smart, safe independent diver.